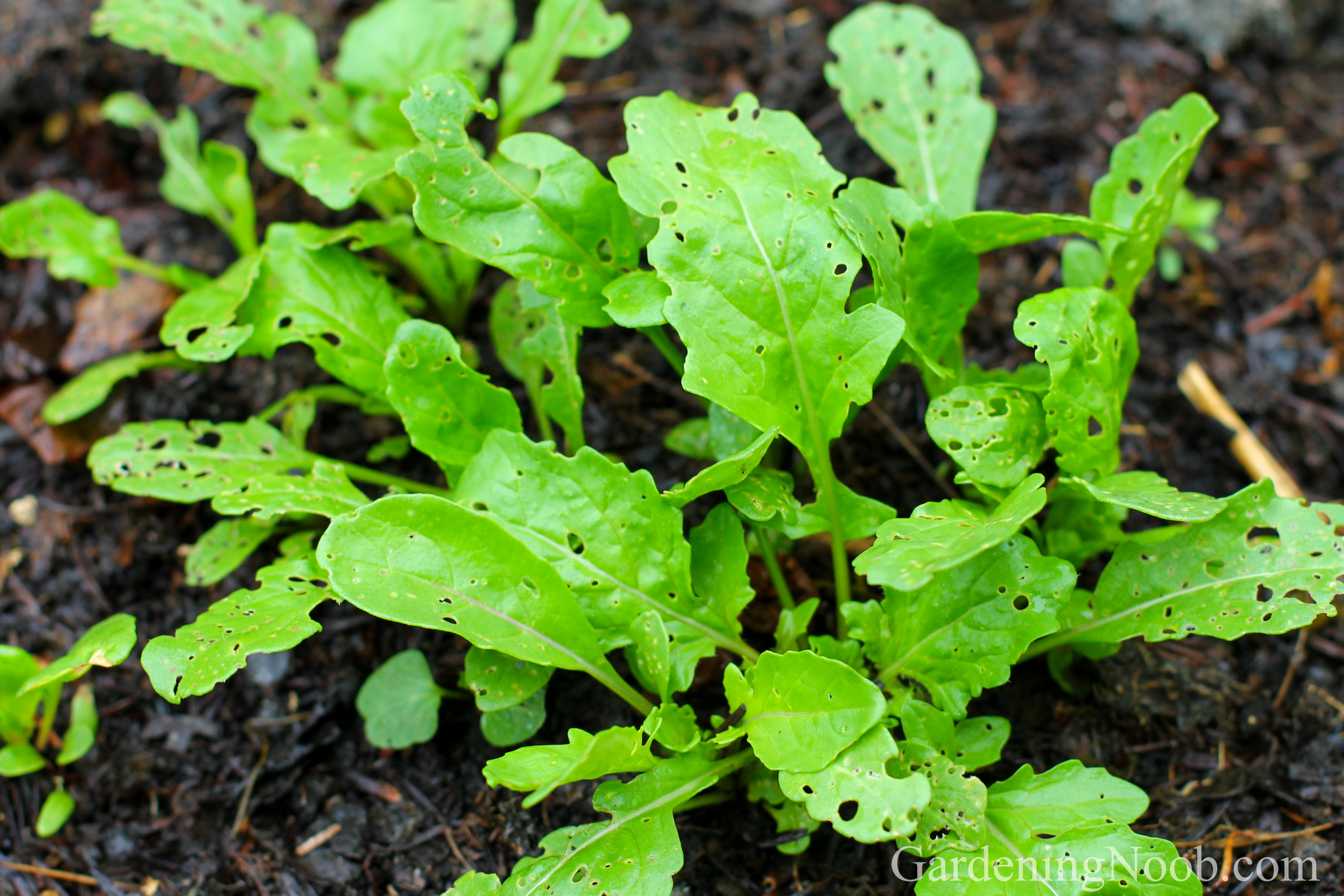 Arugula has a special place in my heart. It's one of those vegetables that really sparkled my interest in gardening back then when I started. It's probably because I had big success with it in my first growing season. I harvested more leaves than we could eat!
In a way, this leafy green proved to me that I really can grow my own food, even though I never did it before…
Now, after more gardening seasons under my belt, I understand why I was able to grow so much arugula that year. The secret was in the timing. I planted arugula just in the right time. This was a very valuable lesson I learned early on in my gardening career. And I follow it ever since. It ensures me the abundance of harvest each and every year.
If you would like to discover when as well as how to plant and grow arugula, so you too can enjoy its leaves (or even its flowers or seeds if you wish), I encourage you to keep reading. I explain everything…
Do the first sowings as early in spring as you can…
There's one thing about arugula you definitely need to know as far as planting and sowing is concerned. It is a cool season vegetable. What this tells you is:
It grows fastest when temperature of air and soil is cool.
Its seeds can germinate in cool weather conditions.
It can withstand light periods of frost.
It shifts from leaf growth to seed production when days become hotter and longer.
If you think about these facts for a minute or two, you may understand why the beginning of spring makes a good time to start planting this leafy green vegetable…
You see, the days in early spring are longer than in winter, but still much shorter when compared to summer. The air and the soil are still cool. And it's also not uncommon for frost to occur every now and then.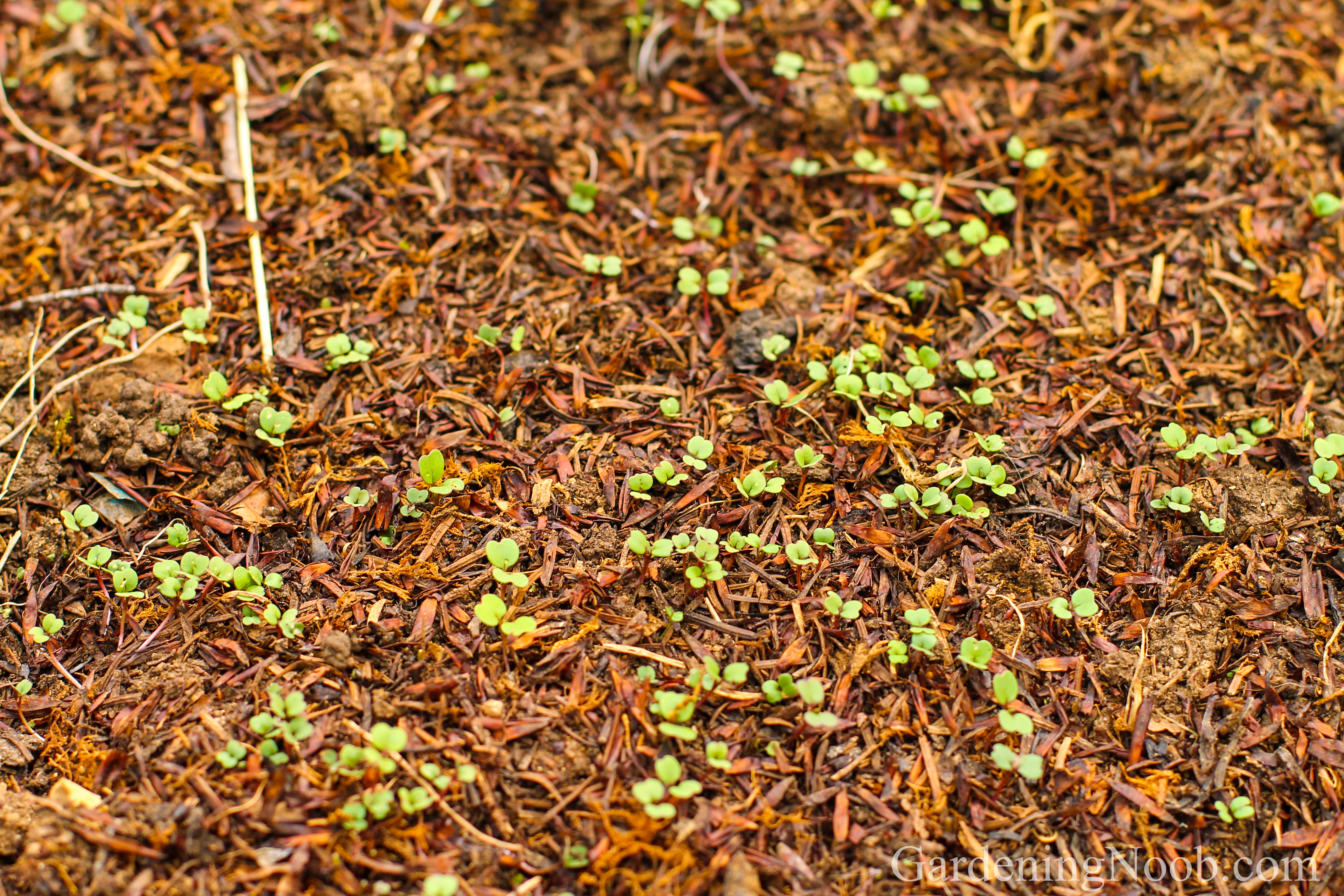 Such weather conditons are appropriate for growing cool season vegetables like arugula. That's why I do my first sowings as soon as the winter ends and soil becomes workable. Because I know the sooner I put it's seeds into the ground, the sooner it starts growing and the sooner I can harvest it.
What's more, I can also harvest it for longer. The leaves are usually big enough for picking in the mid-spring. Since much hotter late spring and early summer days are still far away, the plants won't start flowering any time soon. I can continue to pick and enjoy them for a while!
Do even more sowings in the following weeks to prolong the harvesting period…
Once summer with it's longer and hotter days approaches, arugula starts flowering and producing seeds. The plant first sends out a long flowering stem from it's center and soon forms white blossoms on it. These white blossoms then slowly turn into seed pods with mature seeds in them.
This is not a bad news if you're growing arugula for it's flowers, seed pods or seeds. These parts are all edible. You can use them in your cooking in many different ways…
But what if you're only interested in harvesting the leaves? Does it mean the harvesting season is over for you?
The truth is, you can't stop arugula from bolting (growing flowering stem). It will want to reproduce itself eventually, no matter what you do. In fact, the older it gets, and the hotter and longer the days are, the faster it happens. And once it does happen, the leaves no longer taste the same. They are no longer as tasty and edible. They look sturdier and also taste much stronger, more bitter and spicier…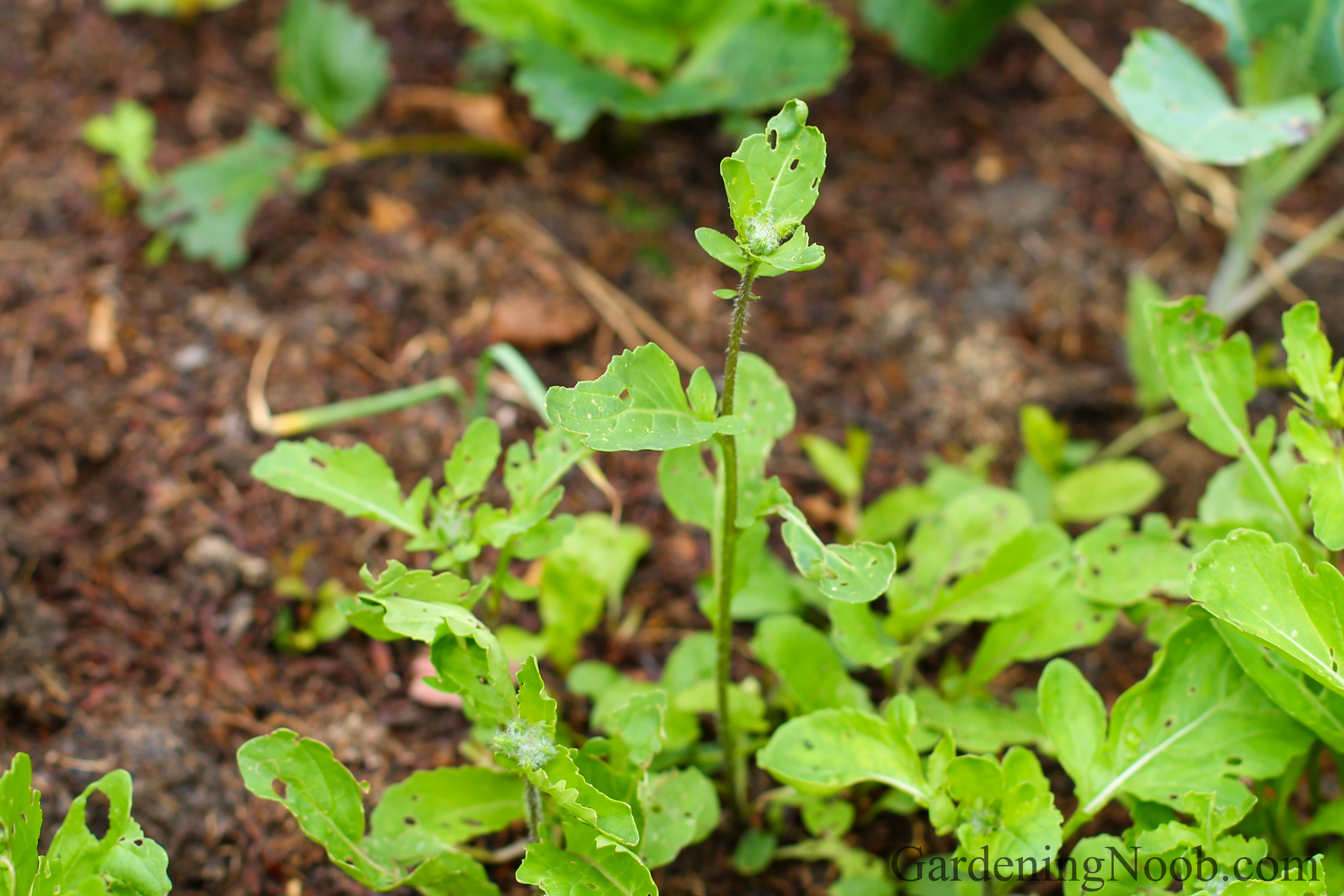 Some don't mind the stronger taste and continue to pick the leaves even after the plants have flowered. I'm not one of them though. Luckily, you can delay the bolting for a while and thus extend the harvesting period of arugula for a certain time. All you need to do is plant more seeds…
As you know, I do my initial sowings as early in spring as possible. However, I don't stop after that. In fact, from then on I plant more seeds every week (or every other week) up until late spring (which is middle of May in my case). So once plants from my first sowings start to flower and become bitter, I still have plenty of other, later-sown plants I can harvest!
This is called succession planting. It works because arugula needs to go through vegetative stage before it can start the reproductive stage. It doesn't flower until it grows roots and leaves for a while, even if the days are already too warm and too long for that.
You can start planting it again towards the end of summer…
What I love about arugula is that you can grow it twice within the same gardening season. The first time is in spring. The second time is not during summer though. The summer heat is just too intense. It inhibits the germination of seeds. It also forces the plants to bolt sooner and produce seeds instead of grow leaves…
However, the weather does change in arugula's favour once summer starts giving way to autumn. It becomes noticeably cooler. It rains much more often. And there's still enough sunlight available throughout the day.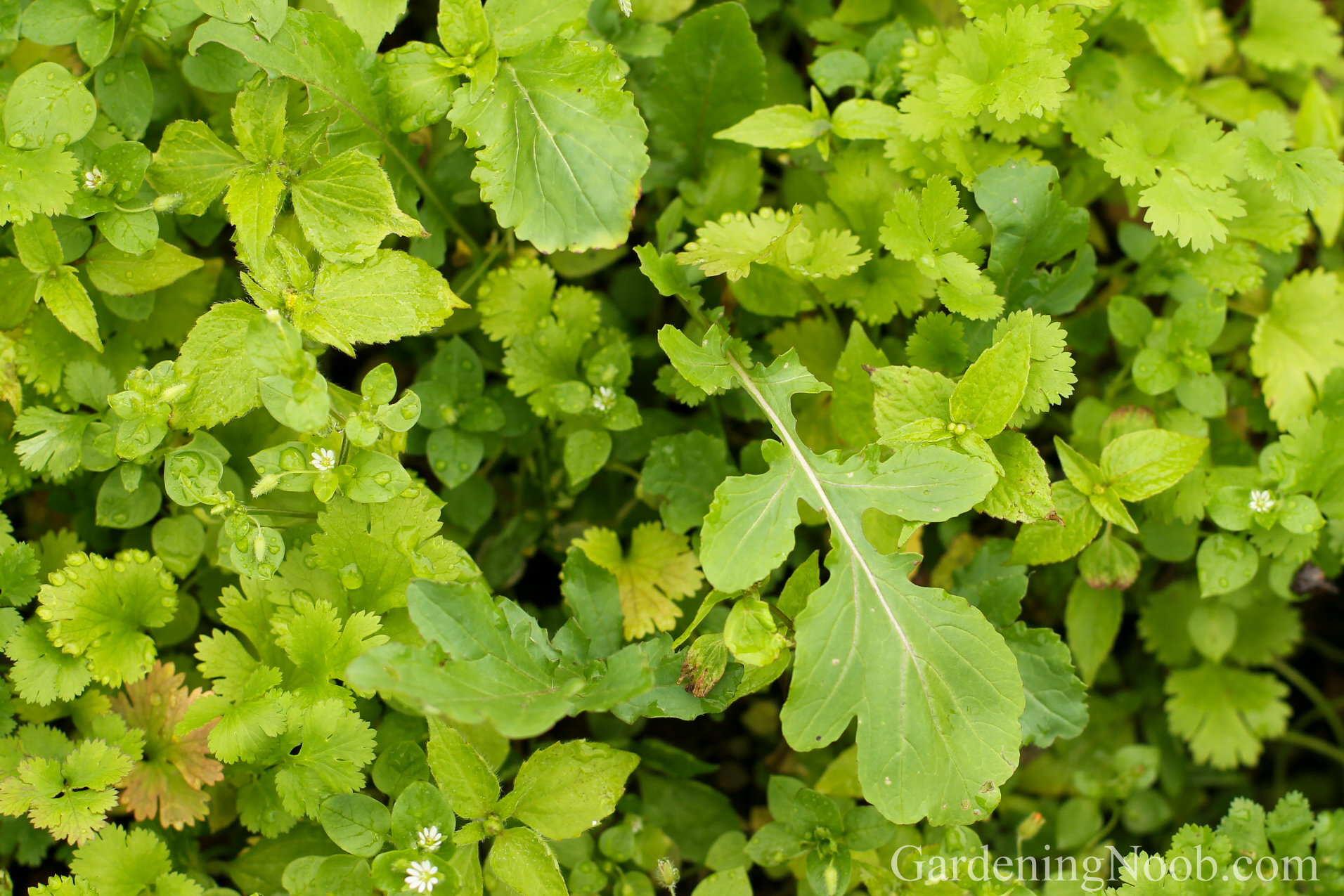 So I do my first autumn sowings the moment I notice these weather changes. In my part of the world, this is usually somewhere in the second half of August. I then do a few more sowings throughout the next three to four weeks, but anything after that may be too late for this leafy green…
You see, the weather conditions in autumn may indeed be suitable for growing arugula. But keep in mind the closer we are to winter, the shorter and colder the days get.
This is why the plants in autumn don't grow nearly as fast as they do in spring. Another problem is that they also regrow new leaves much slower each time you pick them. You therefore shouldn't wait too long with your autumn planting. Otherwise the plants don't have enough time to grow to harvest size before winter with it's cold and short days kicks in.
I'd also recommend that in autumn you plant arugula as generously as you can. If you have space for it, of course. This way you'll be able to enjoy it in abundance, despite the fact it grows and regrows noticeably slower at this time of year.