I have been neglecting the vertical dimension in my vegetable garden in the past growing seasons. Although I have been familiar with the use and the benefits of verticality in gardening, I used the concept only with tomatoes. This year, however, I'm trying it with other vegetables as well…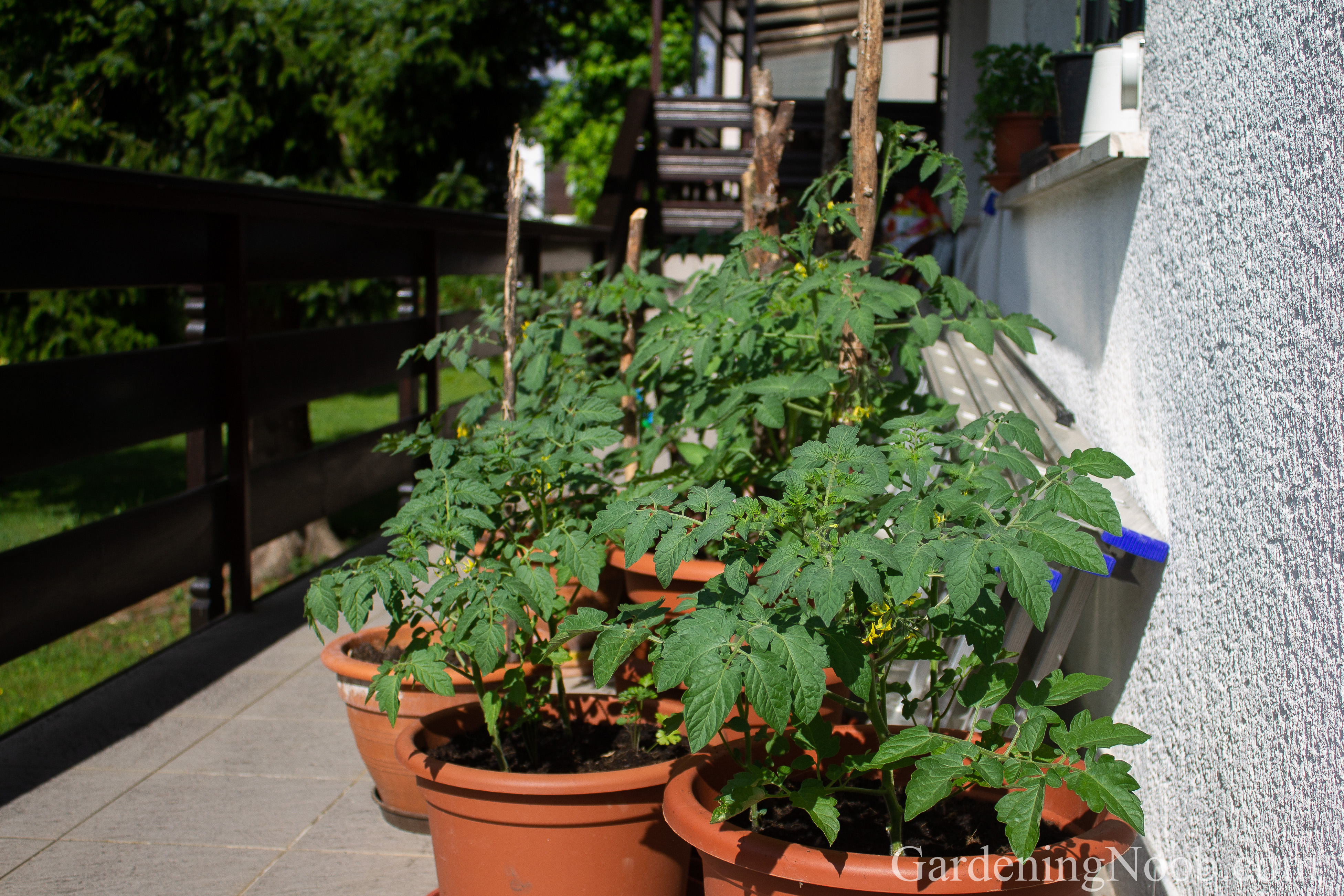 So, why did I decide to introduce more vertical elements (such as stakes, trellises, cages and fences) into the garden?
Here are the main reasons:
To maximise my growing space. Once a vegetable is growing upwards (and is no longer crawling on the ground), space underneath it suddenly frees up and is available for growing other, root and / or leafy types of vegetables. You can now grow more plants per square foot / meter than before.
To protect the health of my plants. When plant's leaves are always touching the ground, they are more prone to diseases – especially when the soil is moist. By helping them grow upwards, they stay healthier, more vital and also live longer.
To get more harvest. The more vegetables you can grow in the same, and the healthier those plants are, the more harvest you get out of your garden. It's simple as that.
So, in addition to tomatoes, this year I'm providing vertical support to green peas, squash and cucumbers as well!