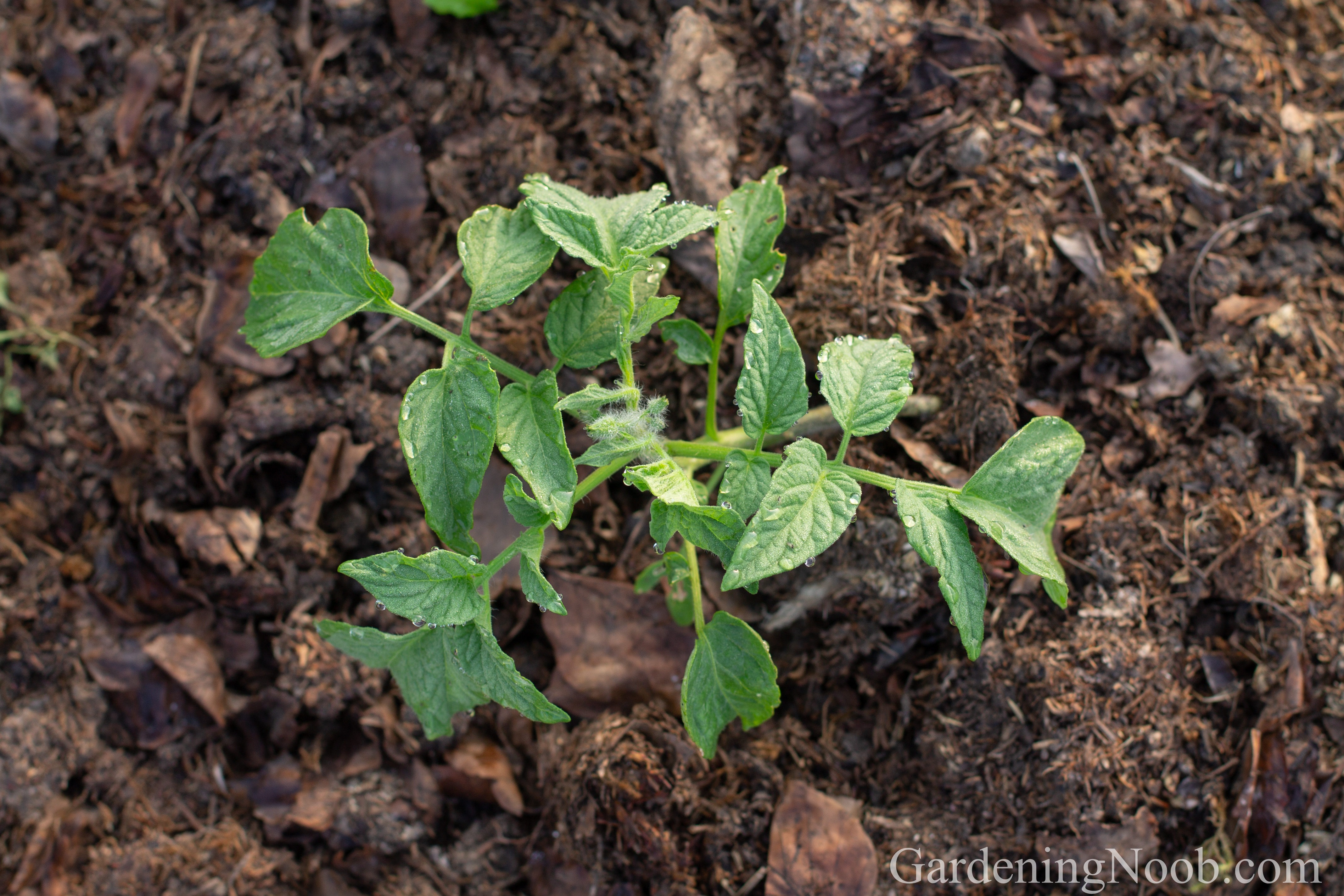 I became a father last year in September to my son Oliver. The day he was born was the happiest day of my life. While being a parent is challenging from time to time, it does enrich your life tremendously and I would not change it for the world. What parenting also does for you is makes you choose your priorities. It goes without saying that your child becomes the number one priority in your life. Everything else (your hobbies, your past time activities, even gardening) becomes of secondary nature.
Nonetheless, I did not give up on food growing this season. In fact, I have spent every spare minute I have had on it. And although I have cut corners in the garden whenever and wherever I could, I still have not had enough time to complete all the things I wanted to at the start of the season…
I did manage to empty the compost bin and move it's content to the allotment where we grow most of our food though. This season, however, I did not spread it throughout the entire allotment like I did in the past. Instead, I dumped it to the middle of the allotment with the intention of spreading it out throughout the two garden beds that I reserved for growing squash. The squash love compost and I wanted to give it to them abundantly (and hopefuly get plenty of fruits in return). However, due to lack of time I haven't been able to implement my plan. As I am writing this, the compost is still laying there waiting for me to put it to use.
If one week ago you asked me how I feel about the fact that the compost is still exactly where I dumped it in the middle of April, my answer would be that I am frustrated about it. But today, I am actually glad that I left it there untouched!
Why is that so?
Well, in two months, while the compost was just laying there untouched, the last year's tomato and squash seeds in it sprouted and produced seedlings that I can now use!
If I had more time, I would probably discard these self-raised vegetable seedlings because I would have plenty of my own available. But as I highlighted before, this season is different and I could not do all the things I wanted to. Plus, not to mention the weather this spring. It was disastrous. The air temperatures were low and it rained almost every day. As a consequence, I was not able to start as many seeds as I planned to. What's worse, lots of those seeds that I did manage to start, died off due to damping-off…
So, now I don't have enough vegetable seedling to fill the garden beds in the allotment in the way I set out to do it before the season started. Every free vegetable seedling, especially the warm-season one, is thus highly appreciated.
How did those tomato and squash seeds get in the compost pile?
Last spring I had my first serious attempt at home vegetable seed-starting and seedling-raising. Most of the seeds I started would sprout and eventually develop into a transplant-ready seedling. Some of the seeds, however, did not and I was left with lots of plantless and soil-filled pots. Since the potting-soil I used for my seed-starting project was organic, I happily dumped it straight into the compost pile…
I guess that the compost pile over the winter somehow stimulated previously-dormant seeds and helped them get ready for the germination. The seeds sprouted once the weather warmed up and developed into strong, healthy and locally-raised seedlings.
What am I going to do with these self-raised seedlings?
I will not touch the squash seedlings at all. They will stay exactly where they are. There's plenty of compost available and they should feel good there. I will transplant the tomatoes though. They are going to a nearby garden bed where I installed a rain protection for them. I am confident that we're going to get lots of harvest from these self-raised vegetable seedlings. Wish us luck!
Update: I am happy to report that these self-seeded squash plants ended up producing the best harvest ever! You can read all about it in my follow-up blog post…