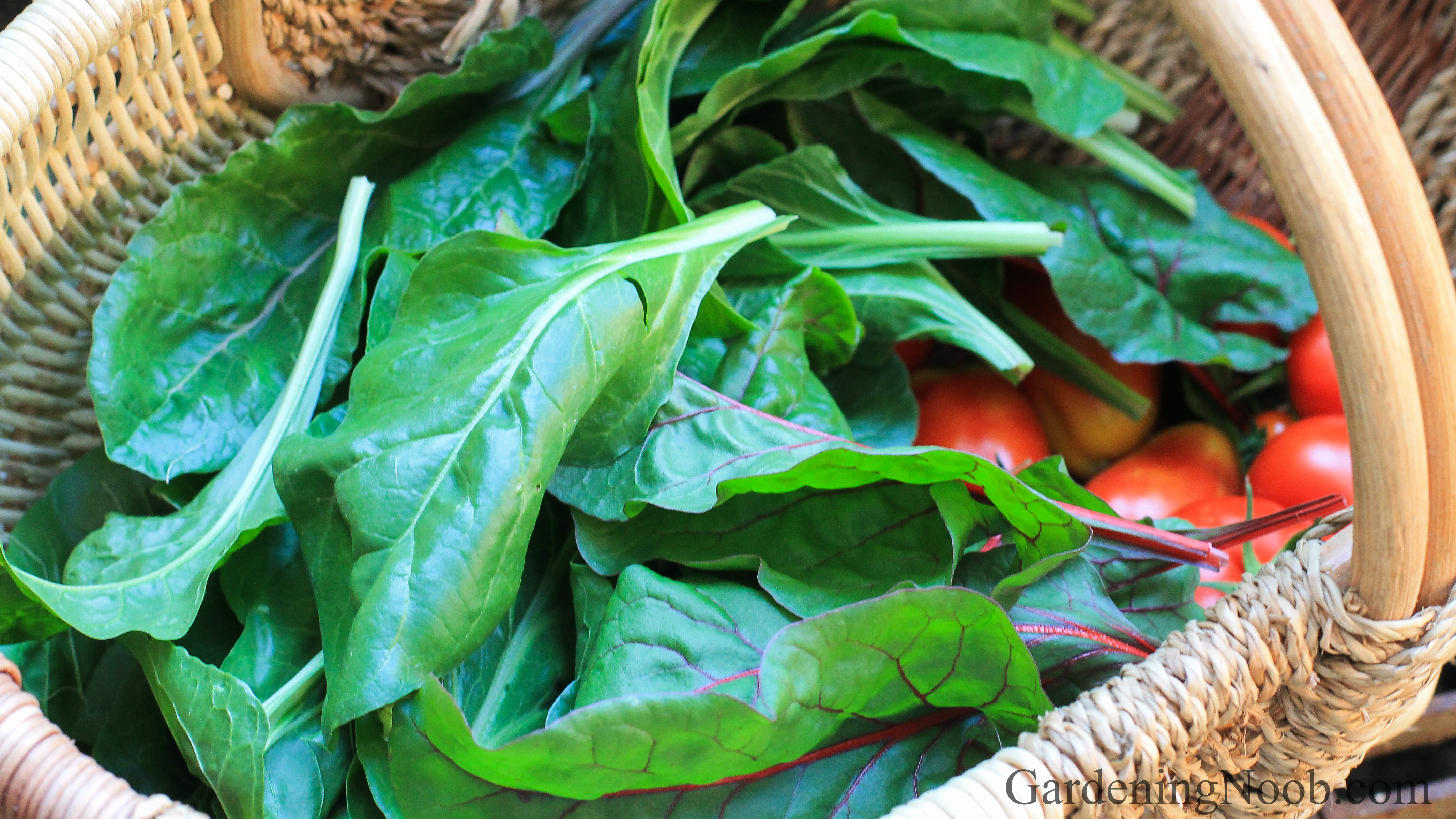 As a big fan of leafy green vegetables, I love that chard has incredibly long harvest season. You can start harvesting soon after the first plantings in spring. And you can continue doing it until late autumn when air temperatures drop below freezing point…
What's more, if you live in mild-winter climate, you can actually grow and harvest it all year round. Here are the details…
Use spring-thinnings as your very first harvest…
Since I grow it primarily for young and tender leaves (they make a great salad when mixed with other leafy greens such as arugula, spinach or lettuce), I first harvest it only six weeks after sowing it. So, if I sow it in the beginning of March, we can usually eat it in salads somewhere in the middle of April.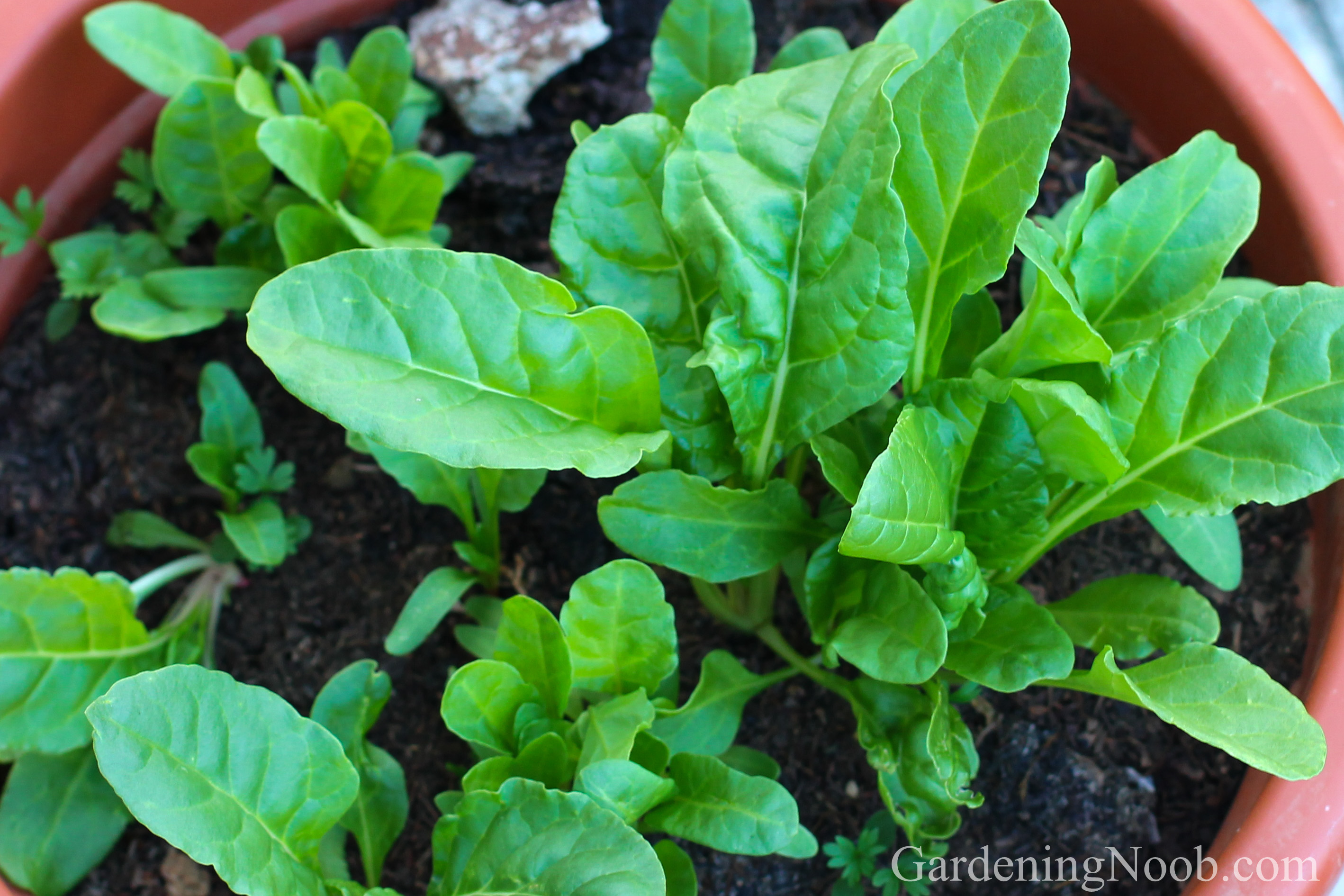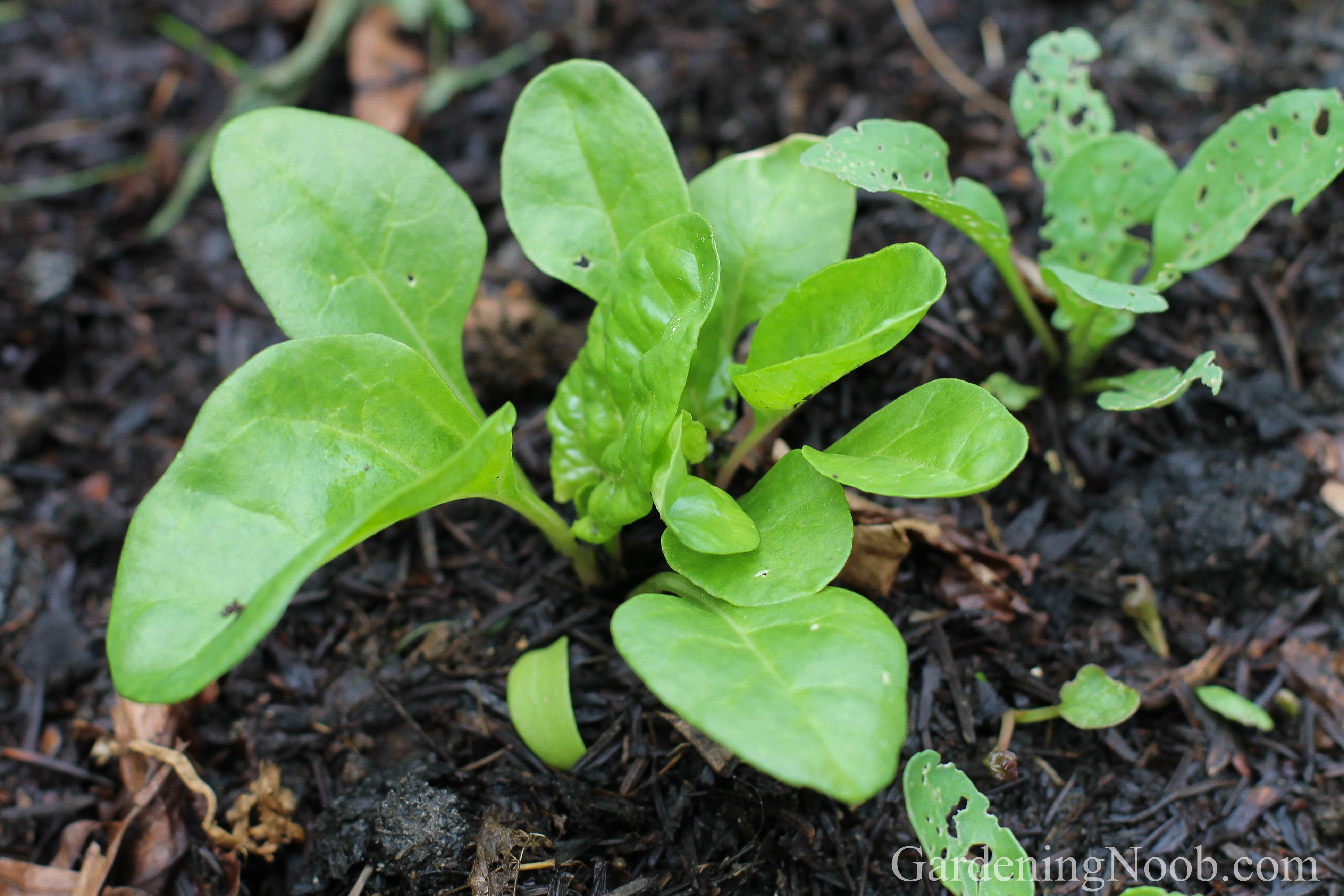 Of course, such an early harvest is usually a modest one. The plants are about an inch or so (few centimeters) big. They are not ready for the real harvest at this size, however, they are big enough to be thinned for the first size. The thinning creates more growing space to the plants that remain. So, instead of discarding the thinnings, we actually eat them as our first harvest and thus feed two birds with one scone!
Get ready for more and bigger leaves in the following weeks!
The real harvest begins in about a week or two after the initial thinning. The remaining plants literally explode once they have more growing space and more light available, and once daily temperatures settle somewhere between 50 degrees fahrenheit (10 degrees celsius) to 70 degrees fahrenheit (20 degrees celsius).
Harvest these tender leaves as much as you can in the next weeks. They really do taste best during this time…
You can pick only the leaves. That's a cut-and-come-again type of harvest. Cut, pinch or break them at about an inch above the ground. Start with outter leaves first. And always leave about a third of them on each plant. This protects the growing bud inside the plant and enables it to regrow itself much faster than without any leaves at all.
The other option is to pull out the entire plant. Of course, you can harvest it this way at any time, however, I only do it when plants are overcrowded and need to be thinned in order to become even bigger and re(grow) even faster.
Chard takes about three to four months to mature and be ready for picking…
Now if you are only interested in mature leaves and stalks, you need to wait a bit longer for the harvest. In the right growing conditions, chard needs somewhere between three to four months to reach the maturity. Plant it in March and you can expect to start harvesting full-sized leaves and stems somewhere towards the end of June…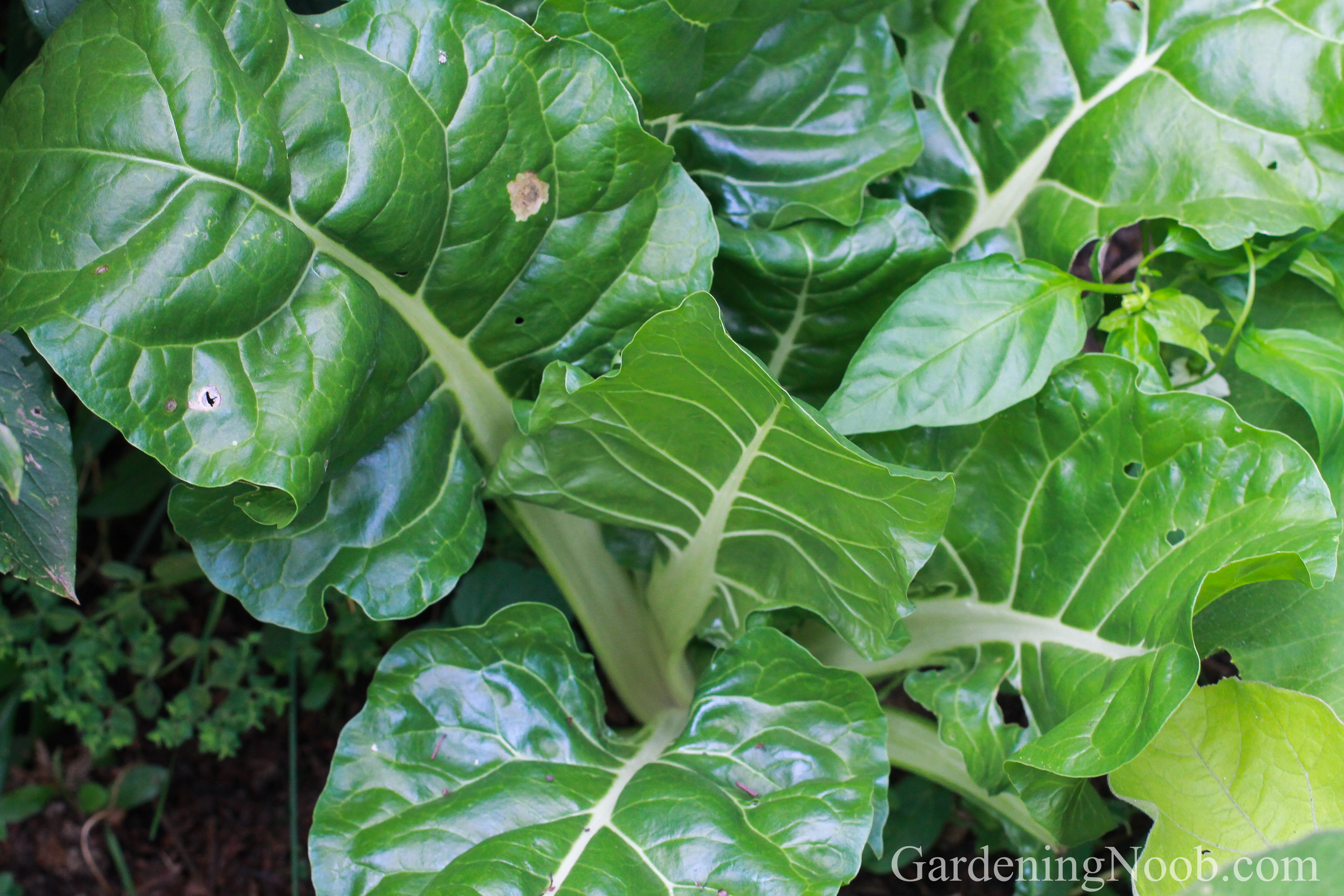 You can harvest mature plants in the same way you would the younger ones:
Either cut or break a few stalks from each plant. This is more appropriate when you have less growing space available and want to harvest chard without killing it. The plant keeps growing and you can continue to pick it.
Or pull out the whole plant. This is better when you have more plants than you need or when the plants are growing too close to each other. You can leave the root in the ground though. It will break down over time and make your garden soil more fertile.
You can keep picking it until the first hard freeze in late autumn…
Chard is a true workhorse among garden vegetables. Unlike other leafy greens (such as spinach and lettuce), summer heat does not stop it from growing and does not make it bolt either (in its first year). The plant is also cold-hardy and does not mind an occassional freeze or two…
So, as long as you're picking it regularly, it keeps producing new leaves throughout the whole summer and all the way until first hard freeze, which usually occurs late in autumn or early in winter. And the more you pick it, the faster it regrows!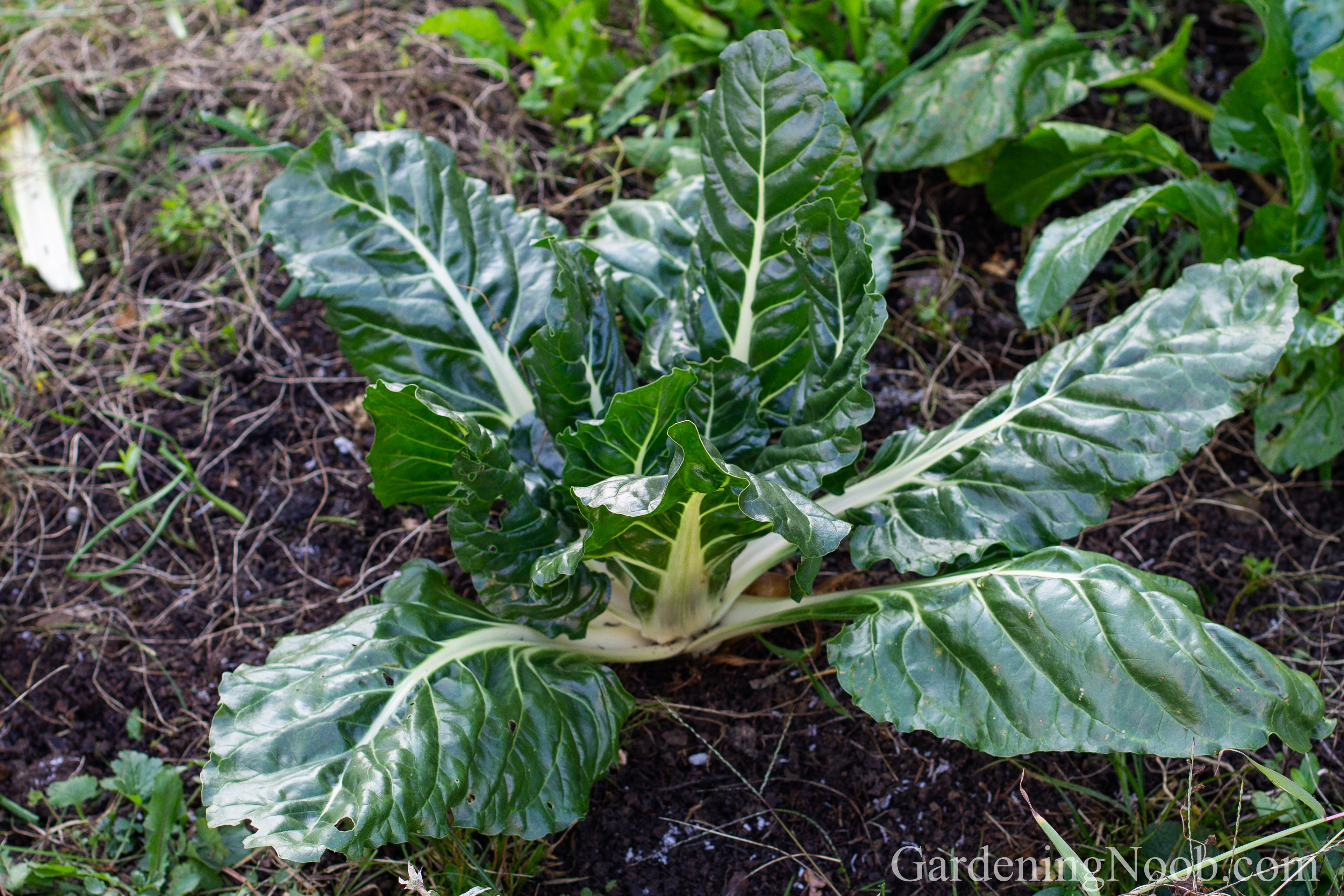 The hard winter freeze may stop the picking for a while…
If you live in an area where winter temperatures rarely drop below freezing point, then your luck is in. There's literally no stopping to your chard picking. The leaf growth may slow down a bit during cold spells, however, you can continue to harvest it, not only through the winter, but through the entire spring as well…
You see, chard is a biennial plant. It doesn't set seeds until the beginning of summer it's second growing season. This means you can harvest the same plants for more than a year. And once the previous year's plants start flowering and setting seeds, the new plants are already big enough to be picked!
The story is different for those who live in colder climates. For us, the chard harvesting season usually ends once harsh winter begins. The vast majority of plants don't survive the freezing conditions (if left out in the open) and die off soon after hard winter freeze kicks in.
What's interesting though is that each year, for some reason, a handfull of my chard plants survive the winter. Despite the freeze and despite the snow and without any kind of protection at all!
The thing about these winter survivors is they start growing and producing new leaves again – as soon as temperatures outside rise above freezing point. They're amongst the first leafy green vegetables we can get our hands on early in the spring!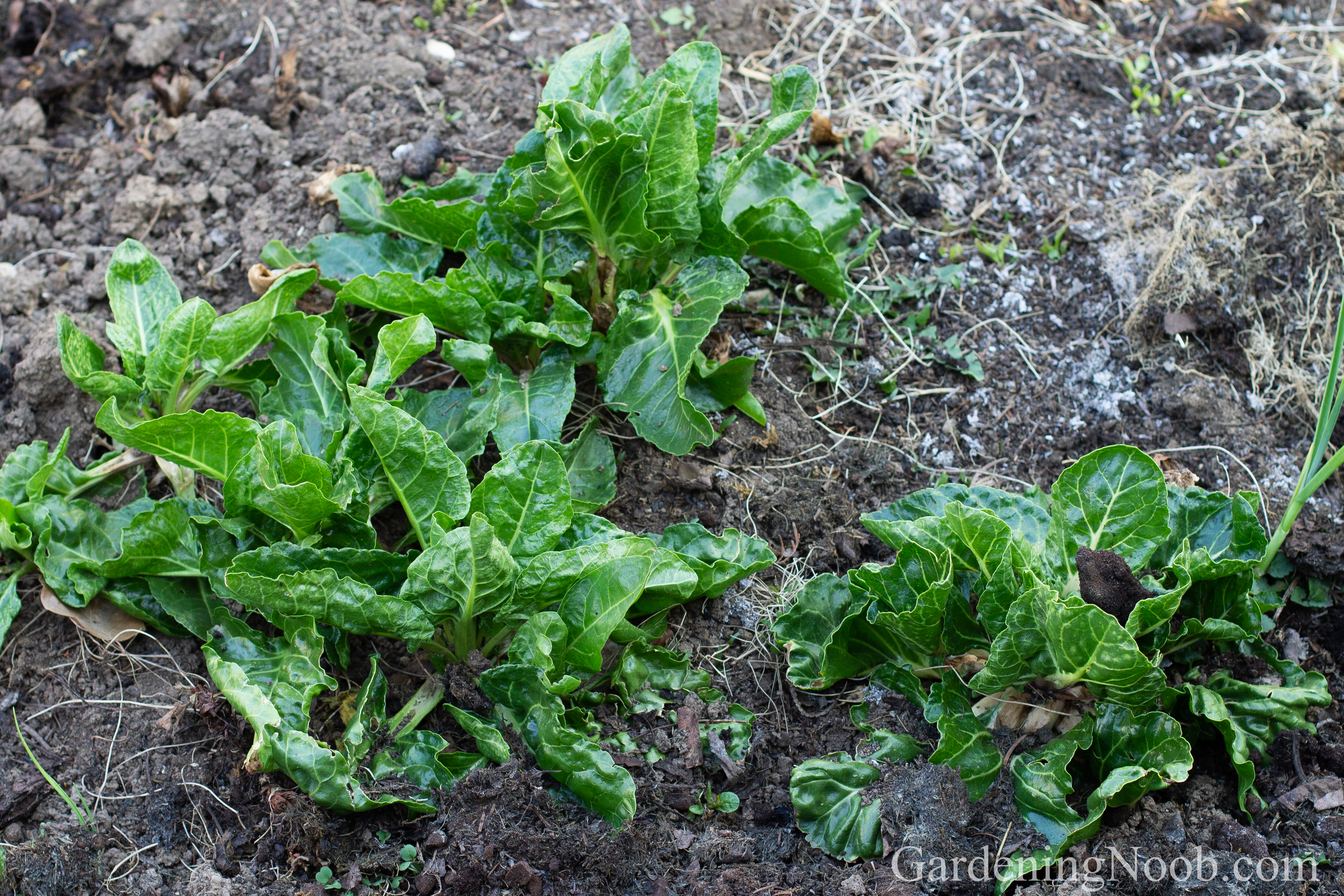 Harvest it as often as you can!
Chard is one of those leafy greens you can harvest throughout the entire gardening season. From spring to autumn. And sometimes even during the winter. It gives so much and wants very little in return. It's not only easy to grow, but healthy as well. Therefore, it would be a big mistake not to have it in your garden…
But don't just grow it. Harvest it. As often as you possibly can. Do it even if you don't intend to eat it. You can always use its leaves for mulching or throw them on the compost pile. This way, the soil in your garden benefits from it too!